Wattle Grove Dentist for Excellent Care
Smile Brighter at Wattle Grove Dental Centre
Improve your oral health or get the look you have always dreamed of at Wattle Grove Dental Centre. Our knowledgeable team has extensive experience and training to ensure that you reach your dental goals. The array of dental services we offer includes
Enquire about our Kids Cavity Free club!
Note: To book an appointment with Dr. Mahmoud, please call or email us. He is not available in the online booking portal at this time.
The Most Advanced Solutions Available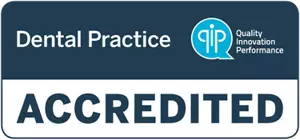 We provide care for all ages, from children to seniors, and new patients are always welcome. The latest technology and equipment are used in your care, including CEREC same-day crowns and OPG scans to see details that regular X-rays may miss. Only the finest materials are used, and we adhere to strict hygiene protocols to ensure your safety.
A Stress-free Experience
It is important to us that everyone in our community has access to superior dental care. We keep our rates competitive to ensure affordability and all health funds are accepted. We also accept the Medicare Child Dental Benefit Scheme. We're preferred providers for HBF, HCF, CBHS, NIB and Westfund. You can be assured that you will receive the highest standard of care in our clinic. You are our only priority from the moment you walk in. Our professional team is here to make sure that you have a relaxing, pleasant experience in our warm, inviting environment. Wattle Grove Dentists – 08 9453 6972